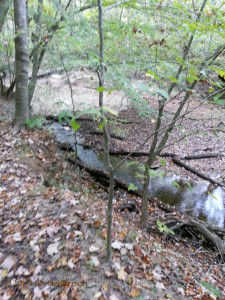 Ever since I was a child, two things I knew for certain: (1) The best place in my world was the forest behind my home, and (2) I wanted to be a writer someday.
I loved to escape into the woods where I could tell all the truths of my soul to the trees and stones, the birds, the brook and the wind. The creatures of nature were friends who never judged. When one of my sisters invaded my woodland sanctum to fetch me home, I always left nature's companions reluctantly, but I returned to my family feeling more myself—somehow more at home than before my time in nature.
My love for stories saturated my consciousness both in the woods and at home. I made up little tales to amuse myself and my forest friends. I started writing poems to share in grade school, but the stories, which contained so much of the truth of who I was, I held close to my heart.