Melissa Kincaid has a secret that she shares with no one—something that makes her different from everyone else in her life. She communicates with trees and with one elder poplar whom she calls Grandfather. The spirit of her ancestor, a Cherokee medicine man, watches over her and takes her into another realm in her dreams. A world exists beyond this one, and she keeps this truth completely to herself—until the day she meets Arthur, a Cherokee boy who has seen her in his own dreams. Together they fight to save the forest that is home to her dearest companions, the trees, and to her own heart.
Click here to order Grandfather Poplar on Amazon.com!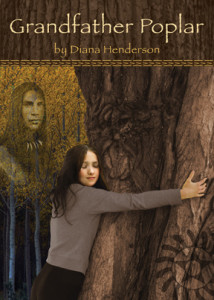 Click here to like our page on Facebook.

Author Diana Henderson was a part of the international Guardian Spirits of Nature Telesummit in April 2015. Twenty-three amazing teachers came together to offer practical ways to create relationships with the Beings of Nature to help transform your life and the world. Each one-hour mini-class included a guided meditation!
Diana's presentation was called "Connect to the Wisdom of the Tree Spirits" and included guidance on communicating with the trees, an exercise to connect and communicate with tree spirits, and a meditation journey to bring inspiration, wisdom, and light.
To purchase the telesummit recordings, go to http://www.mcssl.com/app/?Clk=5482389.